Hello
We share with you a preventive notice from the electricity company:
We inform our customers that this Tuesday, September 12 & 13, 2023, interruptions in the energy supply would be preventively made due to the early warning of strong winds in the commune of San Pedro of Atacama.
This cut will be effective depending on the increase in the intensity of the winds.
It is recommended to disconnect your electrical appliances
Administration
Cespa Energía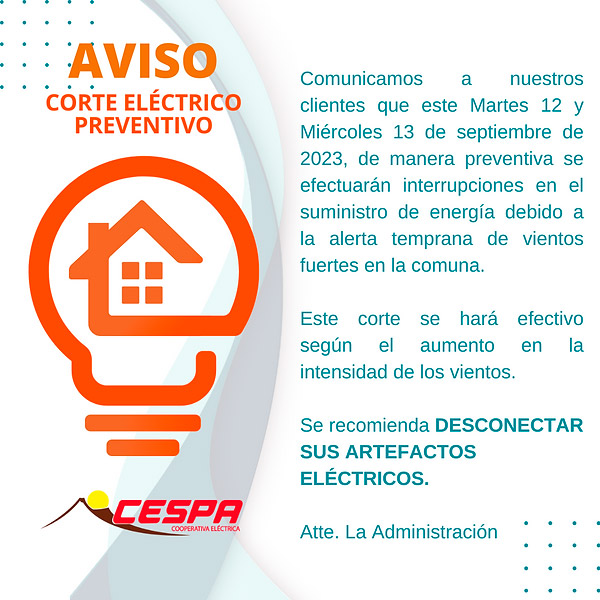 Status information on tourist attractions due to strong winds in San Pedro de Atacama
We share information from the administrations of the respective tourist sites, due to the closure of their visits during the afternoon today due to strong winds that affect the safety of visitors.
The sites reporting closure are:
Catarpe Valley.
Valle de la Luna: According to information provided by the administration, people who bought tickets for today will be able to use them another day.
In addition, we suggest keeping in mind the forecast reported by SENAPRED, regarding strong winds between today and tomorrow, September 13.